| | | |
| --- | --- | --- |
| | Regular Columnists | |


Newsletters & Mailing Lists For The Novice Musician
By James Moore - 10/17/2010 - 11:05 PM EDT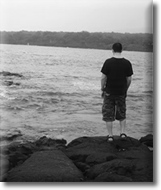 A necessity for your indie band's website is to have a visible mailing list or newsletter sign up. If all the people visiting your website simply come and go, what good is it to you? You will want to capture their name and email address. Your band mailing list should quickly become one of your best marketing tools. Both Bandzoogle and HostBaby will give you mailing list capability.

If you hire a webmaster, they can create one for you, or alternatively you can sign up for an outside service such as www.aweber.com, who will manage an email list for you.

Newsletters, used effectively, are one of the best promotional tools a band can have, and they're free. Make sure you are collecting names and email addresses at your live shows and events as well. Cover all fronts. If you are collecting emails through your website, your facebook, your Myspace, and your live shows, you'll have thousands of fans on your mailing list in no time.

So what should be in your newsletter?

Well, that's up to you but there are guidelines that can help. It's a good idea to have an intro or even a table of contents in order to let people know what's coming. As far as content goes, there's the obvious –

1) News articles (possibly your latest press release)
2) Recent reviews (which you're overflowing with after following the steps in our reviews chapter, right?)
3) Interesting information about members of the band (you ARE interesting, aren't you?)
4) Fan comments (Quotes from fan feedback – for example "Thanks for the CD guys! Every song is amazing and it's been in my CD player all month!" – Sarah from Los Angeles)
5) Contests (They are a great way to get people used to paying more attention to your mailing list)
6) Upcoming events (What's coming down the pipe?)
7) Something personal (People get turned off if your whole newsletter is sales based. Talk to them. Give them something original to read.)
8) Humour (Put it all together with humour. Don't be boring. Don't just give a sales pitch. Be a human being!)
9) Recognition for your allies (Post links to "friends of the band". This could be radio or podcasts who have played your music recently or a website that has covered your band. It's a way of saying thanks and getting more exposure for them. They will appreciate it.)
10) Your merchandise (What are you selling? You want to sell, don't you? Entice people to buy.)
11) Questions! You can ask your fans for feedback. What songs would they like to see you cover? What town would they like you to visit next? What song should you promote to radio next?
12) Unsubscription information (Let people know they are not obligated to receive the newsletter.)

Does that give you some good ideas? Make sure you run a spell check. If you miss out on this some people will think you're unprofessional and cancel their subscription.

How do you build your mailing list?
There are many ways to build your mailing list. Here are a few ideas.

Advertise it on your homepage and your Myspace.

Create an incentive. Have a contest. "Sign up for our mailing list and get a free mp3 download of our new single" or "Sign up for our mailing list and get entered into our ultimate prize pack contest". This could be a CD, poster and t-shirt, for example. Be creative. Send a lock of your bassist's hair. It's all up to you.

Collect email addresses at your live performances, as I mentioned earlier. Have a mailing list at your merchandise table and make sure you get an email address from anyone who buys a CD or compliments the band.

Get everyone in the band involved in building the list. Have each member gather email addresses from their co-workers, friends and family. It's important for the morale of the band to not let any member slack off. By promoting yourself, you're feeding the energy and excitement of your band. The more results you get, the more motivation you will have to move forward and see what's around the corner. Advertise your mailing list on your personal facebook. When you run into an acquaintance, ask for their email to include.

Be aggressive!




[ Current Articles | Archives ]