| | | |
| --- | --- | --- |
| | Regular Columnists | |


Learn How To Sell Your Music And Beat The Torrents
By James Moore - 11/19/2010 - 01:18 PM EST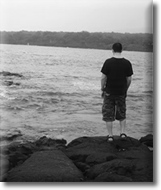 Most independent musicians complain about the dominance of free torrent websites. No matter what they try to sell and how they try to sell it, people just aren't buying anymore. I hate to be the bearer of perceived "bad news", but the temporary solution is to stop selling. The new business model in the digital world is to give your product away, and don't do it begrudgingly either! You won't be competing with the highly popular torrent sites and tech savvy viral artists by offering a download of your new CD for $10. You'll also miss out on thousands of potential fans.
These days, if people can't find a free download of your CD on your home page they will immediately check Google for a torrent. If you're not listed, you've lost a potential fan. That's if this individual was interested in your band in the first place, which you will need some smart self-promotion to encourage. So why waste the opportunity by being stingy in a decidedly non-stingy environment?
The new motto is: Give first. Sell later.
When I say give, I'm saying you should become your own torrent site. You should also use the major torrent websites to promote your band as well. Many people don't trust torrent websites, so offering your CD as a free, high quality digital download on your home page is a major promotional plus for your band. It gives people a reason to have your album. You don't lose any money because these are people who would have ignored you otherwise. You may say "Well, those aren't the people I'm trying to reach."
Wrong attitude.
If you believe in your music you should be trying to get it into as many hands as possible. Offer your CD for free digital download. Now, when you get press, the music blogs and websites can post your free download link at the bottom of every review and feature about your band. In fact, many places will talk about your album specifically because it's free. Exploit this opportunity. Research the places that do this. You will get hundreds, and eventually thousands of new fans.

Make sure that your site is set up so that people must give their email address or sign up for your mailing list in order to download the free album. This ensures that you build your fanbase and you can let these people know about specialty products in the future. Web template sites such as Bandzoogle offer these features. Write a press release about your free album and send it everywhere you can.
Once you have the fanbase, you have momentum, and you can start selling specialty items (physical products). You've built a strong group of fans, and some of these people will now want to buy physical products from you - deluxe CD offers with autographed photos, hats, hooded sweatshirts, vinyl releases, and remixed tracks. Be creative. There are no rules. Once your audience is there, selling these items are easy. So stop crying about torrents stealing your fans. Be proactive and steal them back!
[ Current Articles | Archives ]