| | | |
| --- | --- | --- |
| | Regular Columnists | |


How to use Lady GaGa's controversy techniques to your advantage
By James Moore - 07/21/2011 - 06:54 PM EDT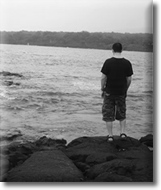 Indie bands - What can we learn from the marketing techniques employed by the world's biggest pop star (except Justin Bieber), Lady GaGa? If at this point you're saying "She's a sellout" or "I hate pop music" you've quite possibly closed the doors available to you and sorely missed out. While so many indie bands are still wasting their valuable time spamming potential fans on Myspace, Facebook, Twitter and Reverbnation, while in the process completely repelling any chance of success, Lady GaGa is focusing on a much much ignored aspect of music marketing: controversy. Whether you think her new single "Judas" is a catchy song or you think she is the child of Satan sent to destroy our youth is wholly irrelevant. They would both fall under the opinion category. The point at the end of the day when it comes to promoting music is - does it work? If you can approach this topic with some neutrality and genuine inspiration then you may be in a position to start planning your hype machine.

[http://www.youtube.com/watch?v=GBMwzxvhR9M&feature=grec_index]

It doesn't matter whether you are a pop music fan or not, or whether you agree with what Lady GaGa is doing. It works. These days, if you strike where the iron is hot, it can really pay back in spades. Now that anyone, for better or worse, can upload media on innumerable websites such as YouTube and Vimeo, anyone is a prospect for a strong reaction. Take, for example, this poor, misinformed young girl who has now generated over 750,000 views with her "Lady GaGa's Judas is evil" YouTube post. Guess who this is helping? Since this girl has no products to sell and no blog to sell them through, this solely feeds the GaGa machine.

[http://www.youtube.com/watch?v=gNGExNhLYD4]

Granted, these tactics work much better when you have millions of people anticipating your record. If you go back to the drawing board, though, and come up with a strong idea that resonates with an aspect of humanity, you can start a conversation. Conversations get started when something is OUTSIDE OF THE BOX. I'd advise any independent musician to scour their material and see if there is anything genuinely controversial (not necessarily shocking. Will it start conversations?) or if it could be easily dismissed. Keep in mind that many topics you may think are shocking typically are not. Take the metal genre, for example, which has generally become a parody of itself, with numerous releases annually exploring the anti-Christian agenda. They are certainly projecting something, but no one pays much attention, and for good reason. The topics and arguments are tired and boring. Now, if you were a Satanic electro-pop duo with an image to match, you may just have a potent idea brewing. This is not to say that if you are a folk band that plays pleasant music about the good old days, you should automatically start writing a concept album inspired by Zeitgeist 3. Play what fits. But for God's sakes, guys, open your minds and stop spamming people on social networks. Studies have shown this to be grossly ineffective. You're going to need real press to gain footing in the industry. If you're creative, which you should be, there are many ways custom fit to your band to get people talking.


[ Current Articles | Archives ]