| | | |
| --- | --- | --- |
| | Regular Columnists | |


Do the Radiohead/Nine Inch Nails marketing methods actually work?
By James Moore - 11/19/2010 - 01:47 PM EST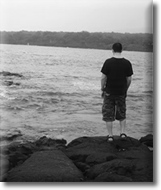 Yes and no. Yes, you should definitely be providing your music for free or on a donation/pay what you want basis. It should also be quick and easy to download. Today's audiences want no hassles. Remember, your band will be competing with free torrent websites. The downside is, once you make your album available, there won't be millions of people anticipating your release. Therefore you will need to heavily advertise the fact that you are offering your new release in this format. This takes time, effort and relationship building. Many music blogs and websites will write about your band if you offer your CD for free. Use this to your advantage. When people download your album, have them sign up for your mailing list or at least provide their email to do so.
Use social media to promote your free or pay what you want release. Provide incentives for fans to post your album link. Write a news release and send it to online music websites who promote independent music news. There are many free ways
to promote your album. You can't just let it sit there and hope people check it out. The best approach is to have your professional product intact and easy to access - then market aggressively and watch your audience grow!
[ Current Articles | Archives ]
Subscribe to The Muse's News, free monthly newsletter for songwriters
with exclusive articles, copyright & publishing advice, music, website & book reviews, contest & market information, a chance to win prizes & more!


---